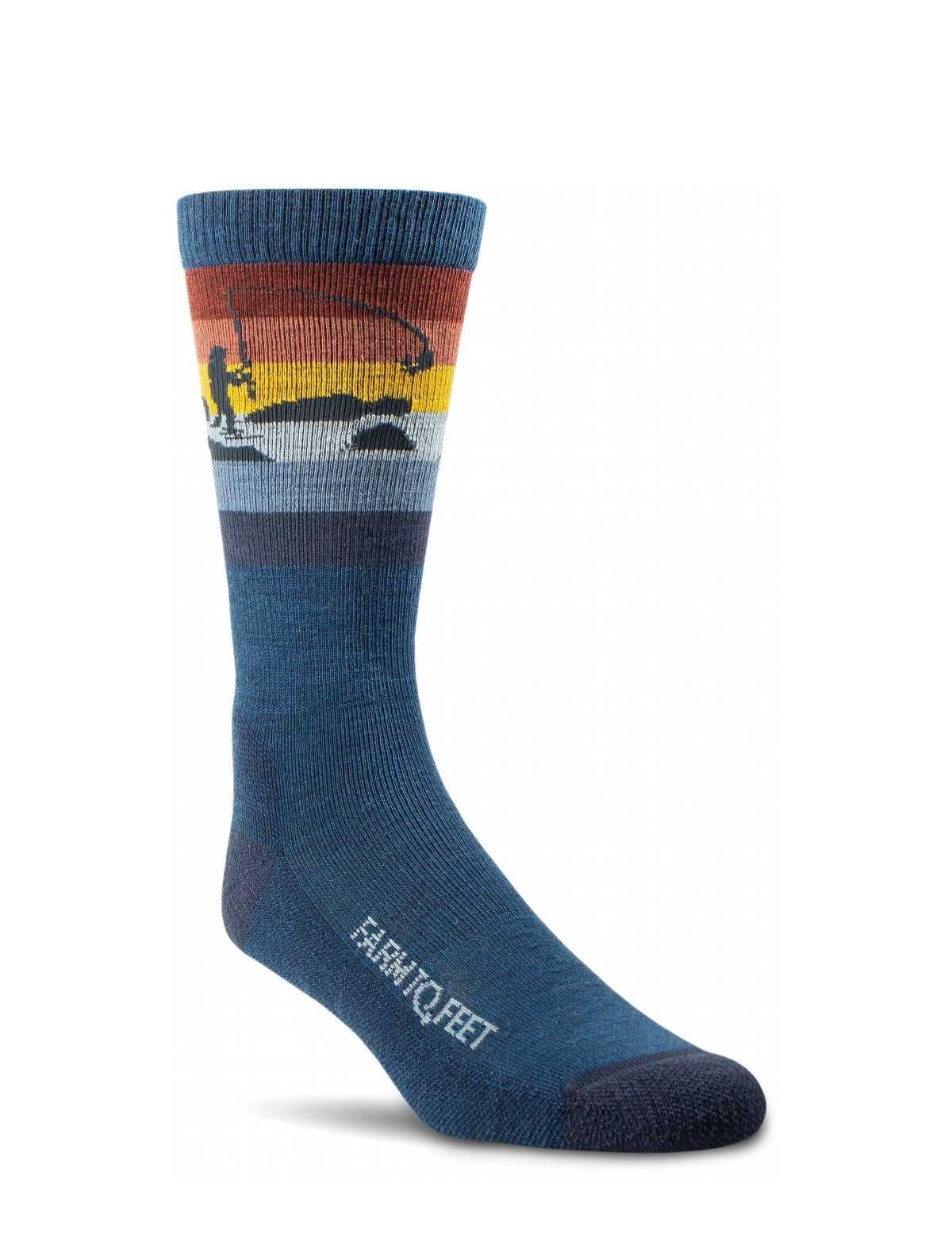 Cast a line into comfort with our Saco Light Cushion Crew socks, inspired by the idyllic fishing spots found in Saco, Maine. Whether you're an angler at heart or simply appreciate the tranquility of nature, these socks bring a touch of the outdoors to you everyday. Light cushioning offers the perfect balance of softness and support, making them versatile for daily wear, while the crew height provides optimal coverage for any activity. The design captures the essence of a day on the water, seamlessly blending utility and comfort. And just like every pair of Farm to Feet socks, the Saco is made using high-quality, American-sourced merino wool and a fully U.S.-based supply chain. Reel in the Saco and let your feet experience the everyday luxury they deserve.
Please note that this product is not available for general discounts.
Recommended Care
Wash Me Less
To maintain the durability of your Farm To Feet™ socks and reduce energy use, machine wash in cold water and line dry or tumble dry with no heat.
Satisfaction Guarantee
If you are not completely satisfied with the durability or performance of your Farm To Feet™ socks, then please return them and request either:
1. A replacement pair
— or —
2. A refund with proof of purchase from an authorized retailer
All returned socks are recycled.
To return your socks, please fill out this form.