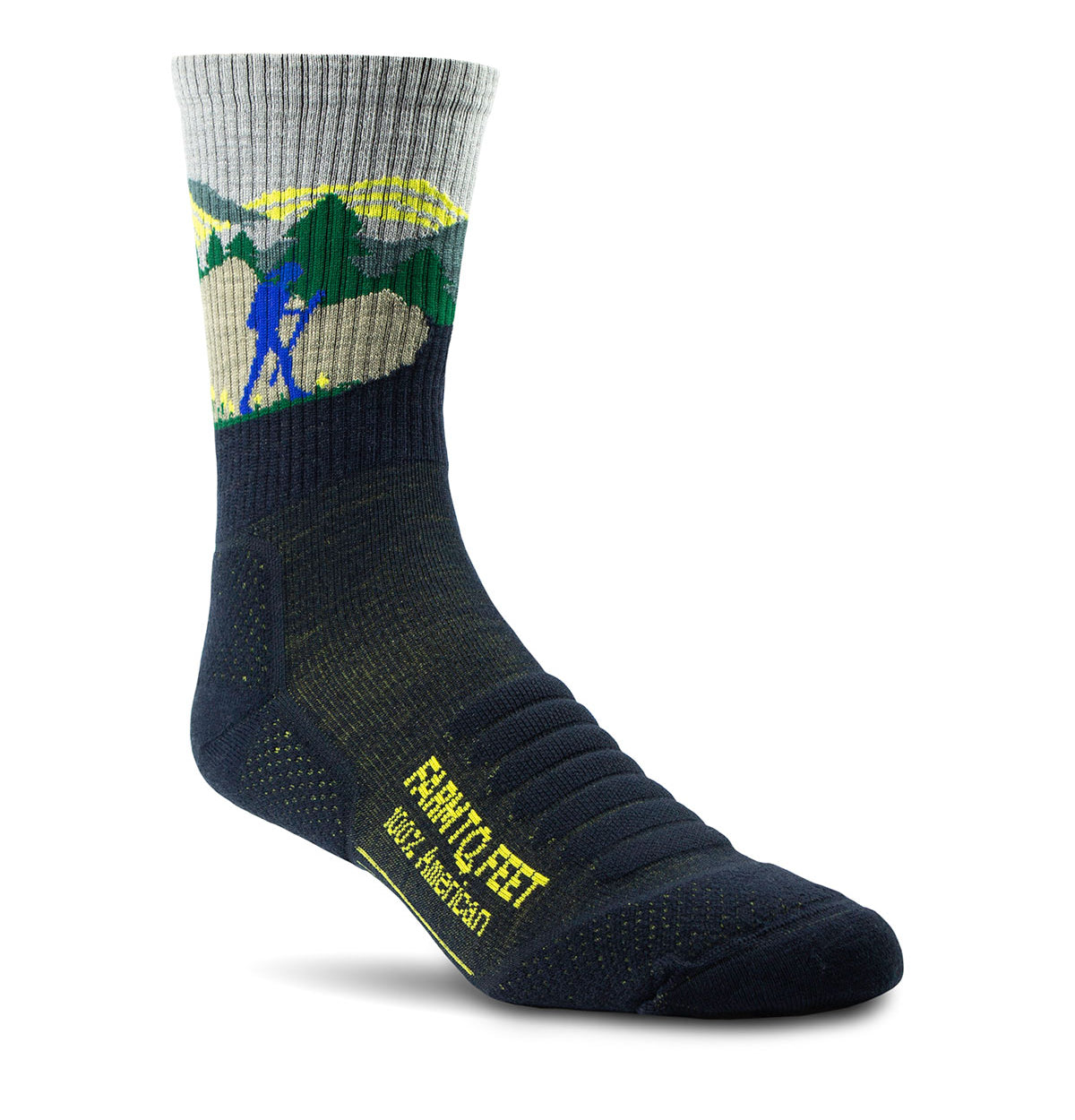 Partnering with Jennifer Pharr Davis, who set a record for through-hiking the Appalachian Trail in 46 days, we designed the Blue Ridge, our newest pair to create awareness for these stunning mountains near her hometown of Asheville, NC. Based on the Damascus, with our signature targeted cushioning zones on the heel, ankle, and top of the foot, the Blue Ridge is ideal for long days of carrying a pack through even the most difficult terrain on the trail. The Blue Ridge sock is designed with the image of a single, blue hiker on the leg to represent the solo hiker on the challenging yet beautiful adventure across the Blue Ridge Mountains.
Recommended Care
Wash Me Less
To maintain the durability of your Farm To Feet™ socks and reduce energy use, machine wash in cold water and line dry or tumble dry with no heat.
Satisfaction Guarantee
If you are not completely satisfied with the durability or performance of your Farm To Feet™ socks, then please return them and request either:
1. A replacement pair
— or —
2. A refund with proof of purchase from an authorized retailer
All returned socks are recycled.
To return your socks, please fill out this form.