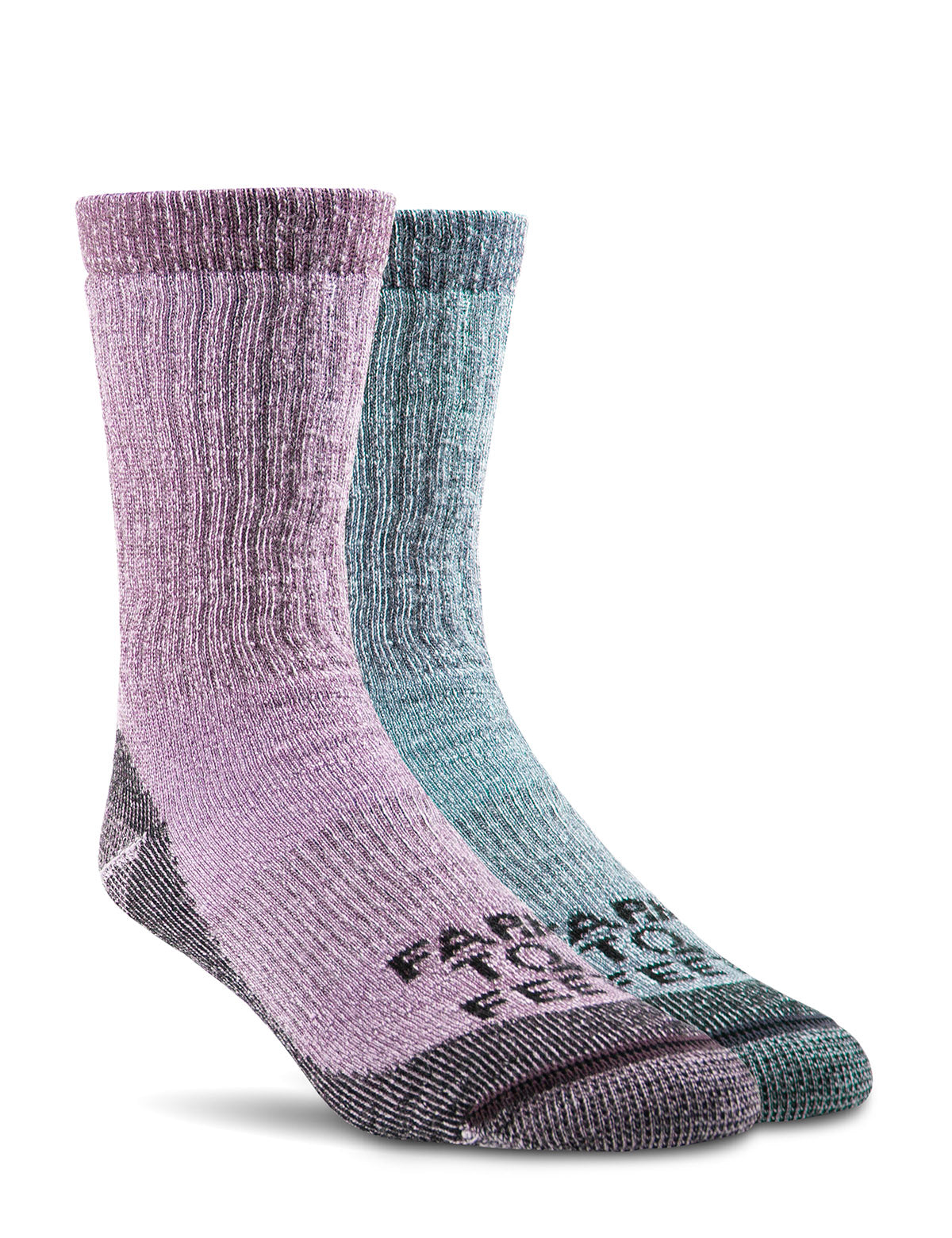 The Boulder Medium Weight is a medium-weight traditional hiking sock, ideal for colder temperatures. It features our outer plaiting construction, which surrounds the softer body yarns with more durable stretch yarns for better insulation and improved longevity. Top-to-toe full-density padding cushions the instep and calf when wearing heavy boots, and 100% US-grown merino wool provides exceptional insulation, even when wet with snow or perspiration.
Recommended Care
Wash Me Less
To maintain the durability of your Farm To Feet™ socks and reduce energy use, machine wash in cold water and line dry or tumble dry with no heat.
Satisfaction Guarantee
If you are not completely satisfied with the durability or performance of your Farm To Feet™ socks, then please return them and request either:
1. A replacement pair
— or —
2. A refund with proof of purchase from an authorized retailer
All returned socks are recycled.
To return your socks, please fill out this form.