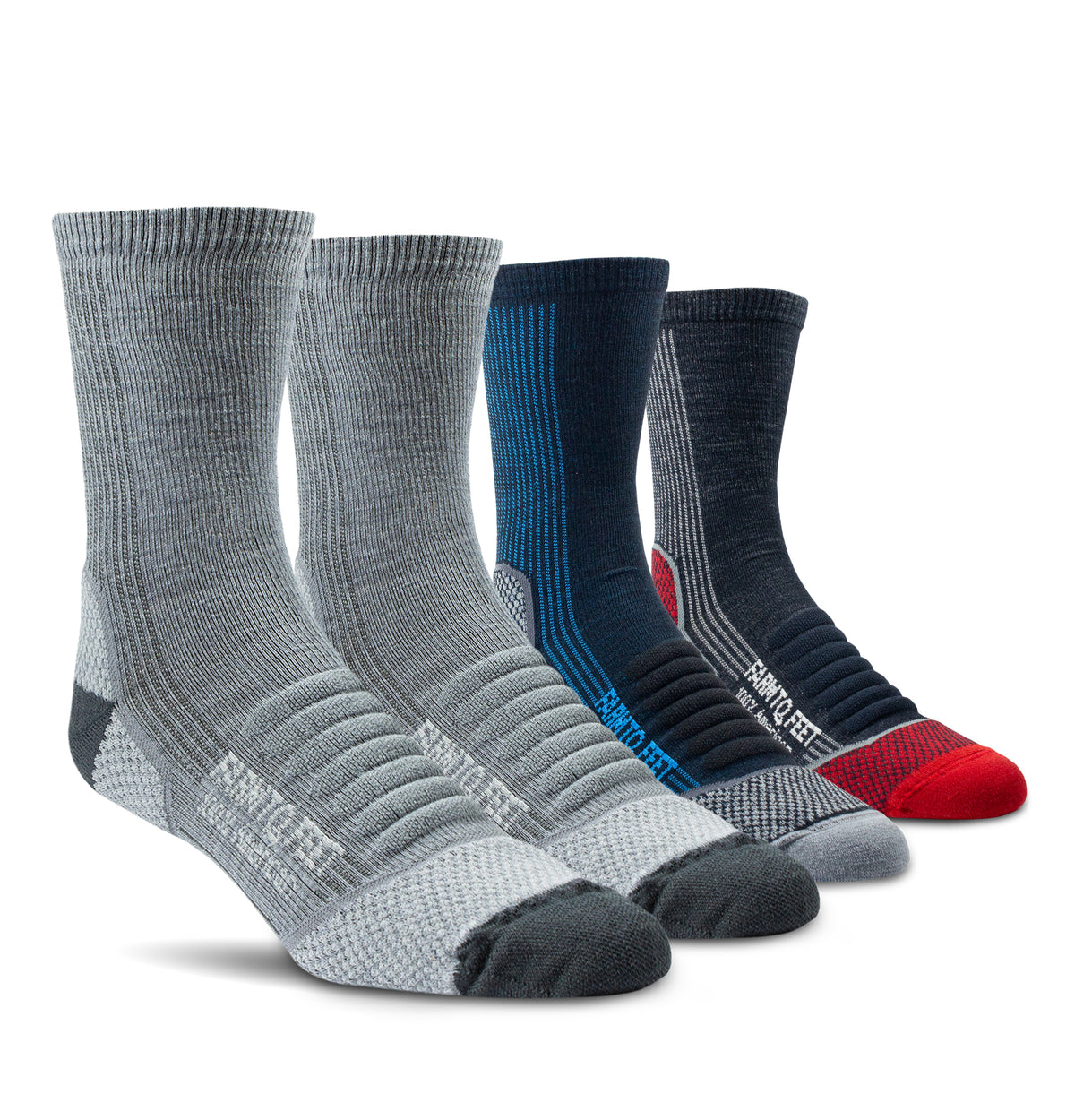 Discover the Damascus Trailblazer Bundle, your one-way ticket to unrivaled hiking comfort and durability. Each pair in this four-pack is inspired by the scenic trails that crisscross the charming Virginia town of Damascus. Engineered to tackle even the most grueling miles, these lightweight 3/4 crew socks are a hiker's dream come true. Crafted from 19.5-micron American-sourced merino wool, each sock not only regulates temperature but also naturally resists odor. What sets them apart is the thoughtful engineering; featuring multi-channel ventilation and targeted cushioning in problem areas, making them the go-to choice for hikers and backpackers who prefer a mid-height sock. Invest in this bundle and set your feet on the path of ultimate hiking adventure.
Recommended Care
Wash Me Less
To maintain the durability of your Farm To Feet™ socks and reduce energy use, machine wash in cold water and line dry or tumble dry with no heat.
Satisfaction Guarantee
If you are not completely satisfied with the durability or performance of your Farm To Feet™ socks, then please return them and request either:
1. A replacement pair
— or —
2. A refund with proof of purchase from an authorized retailer
All returned socks are recycled.
To return your socks, please fill out this form.