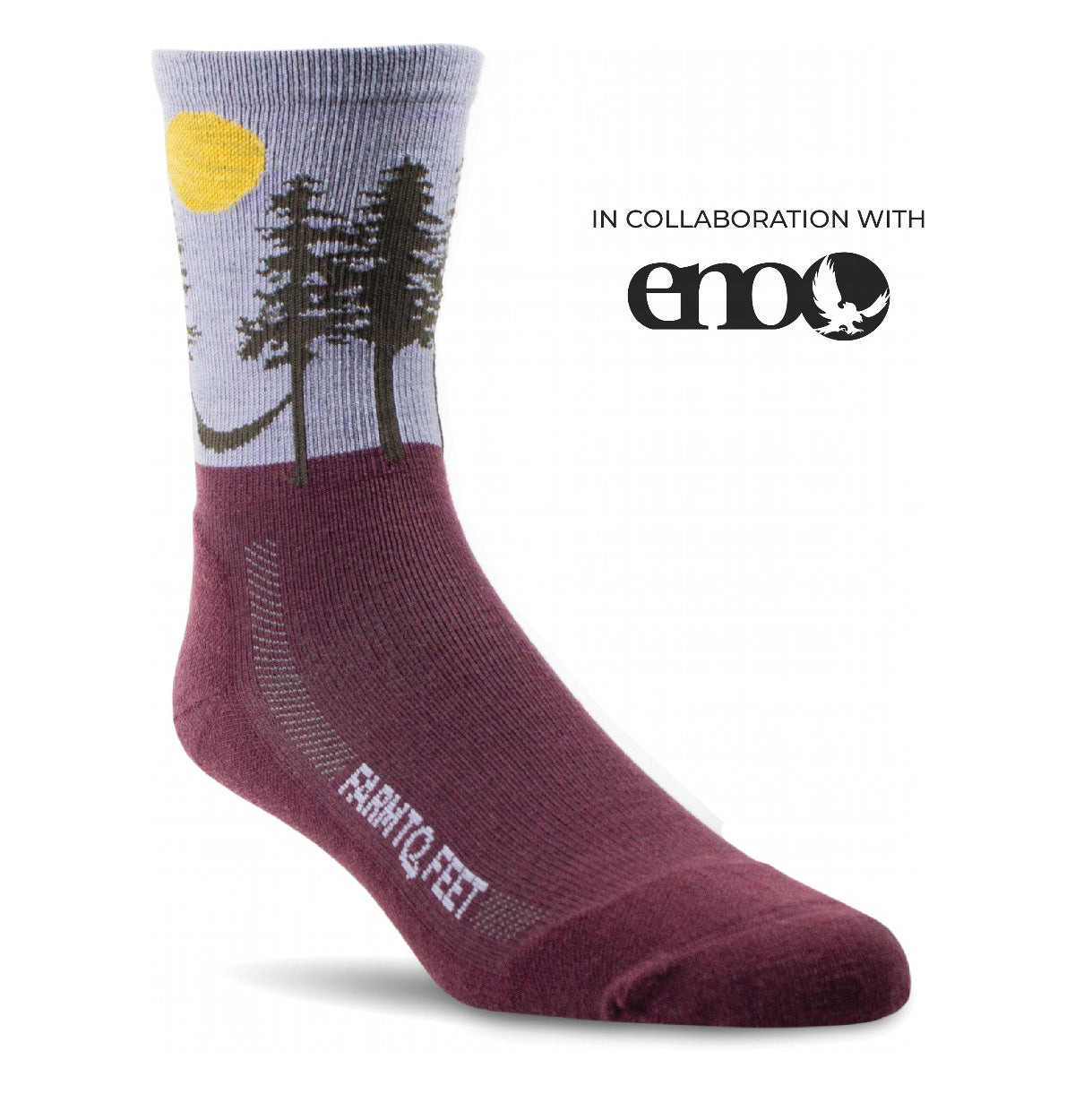 As a part of our Outdoor Communities Series, the Asheville pays homage to our friends and fellow North Carolina brand, Eagle's Nest Outfitters (ENO). This collaborative design brings you back to a relaxing, sunny day in your hammock while embracing the great outdoors. Designed with optimal versatility, the Asheville is built for your most technical trail and made to keep your feet cozy as you kick back after putting in the miles. Icing on the cake? We're donating a percentage back to the Friends of the Mountain-to-Sea Trail with every purchase.
Recommended Care
Wash Me Less
To maintain the durability of your Farm To Feet™ socks and reduce energy use, machine wash in cold water and line dry or tumble dry with no heat.
Satisfaction Guarantee
If you are not completely satisfied with the durability or performance of your Farm To Feet™ socks, then please return them and request either:
1. A replacement pair
— or —
2. A refund with proof of purchase from an authorized retailer
All returned socks are recycled.
To return your socks, please fill out this form.