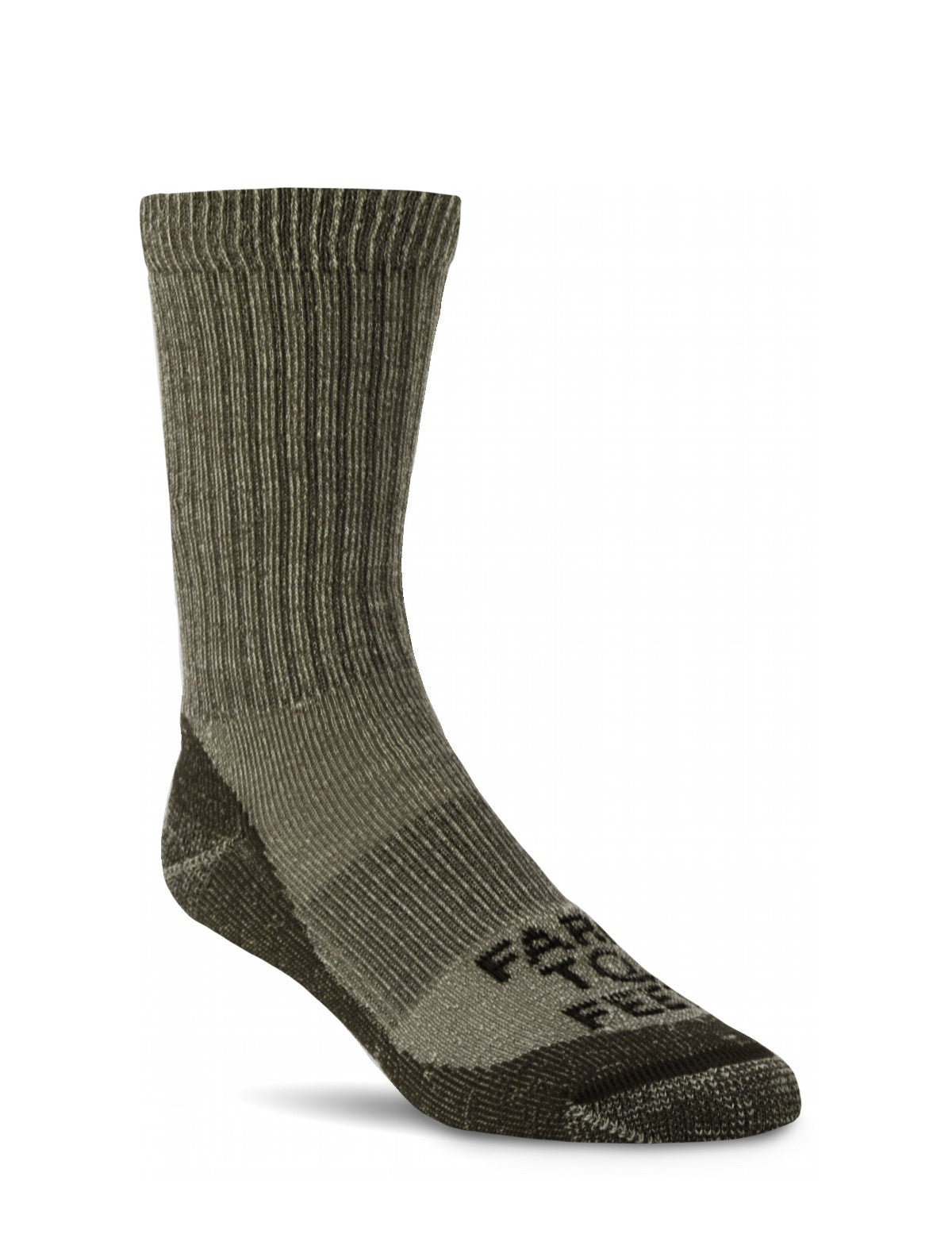 The Boulder is a traditional hiking sock that has exactly what you need: durability, comfort, and all-season versatility. Outer plaiting construction gives it durability and that classic hiker look, while placing more body yarn next to the skin for improved wicking and insulation. Full-density padding along the instep and up the calf makes it comfortable to wear with lace-up hiking boots. Last but perhaps most important, 100% American-grown merino wool provides excellent thermal regulation and natural resistance to bacteria and odor build-up.
Recommended Care
Wash Me Less
To maintain the durability of your Farm To Feet™ socks and reduce energy use, machine wash in cold water and line dry or tumble dry with no heat.
Satisfaction Guarantee
If you are not completely satisfied with the durability or performance of your Farm To Feet™ socks, then please return them and request either:
1. A replacement pair
— or —
2. A refund with proof of purchase from an authorized retailer
All returned socks are recycled.
To return your socks, please fill out this form.