POPULAR MECHANICS | 64 Things To Do Before the World Ends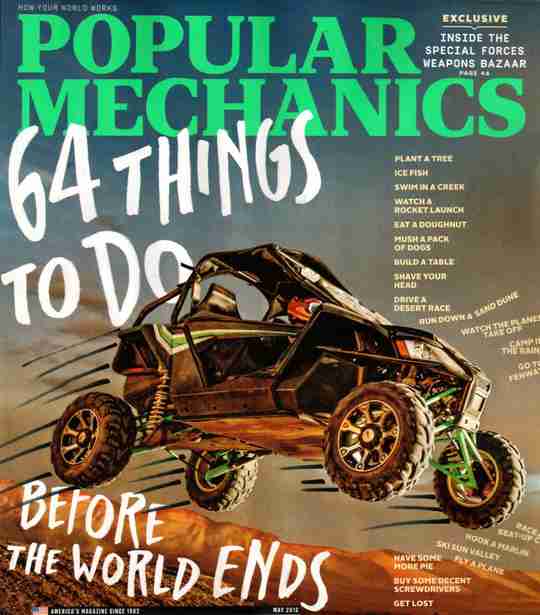 Okay, the world probably isn't ending. But you might want to cross a few of these worthy activities and experience off your list.
Just in case.
Catch a marlin from a kayak.
Explore a house that's under construction.
Seek out a quality doughnut that is worth it, and eat several.
Build yourself a nice workbench.
Use strangers for directions.
Stop at a creek and swim.
Mush a pack of Alaskan Huskies.
For Pete's sake, buy yourself a decent set of screwdrivers.
Shave your head.
Plant a tree.
GREENSBORO - Low Cut
Light Cushion
The Greensboro Low brings the look of a no-show and the performance of a true multisport sock, with a micro-crew cut that stops chafing around the ankle and prevents the collar from riding down mid-workout. Hidden plait construction provides durable stretch support at the arch, while lightweight, 100% American merino wool fights odor-causing bacteria build-up.