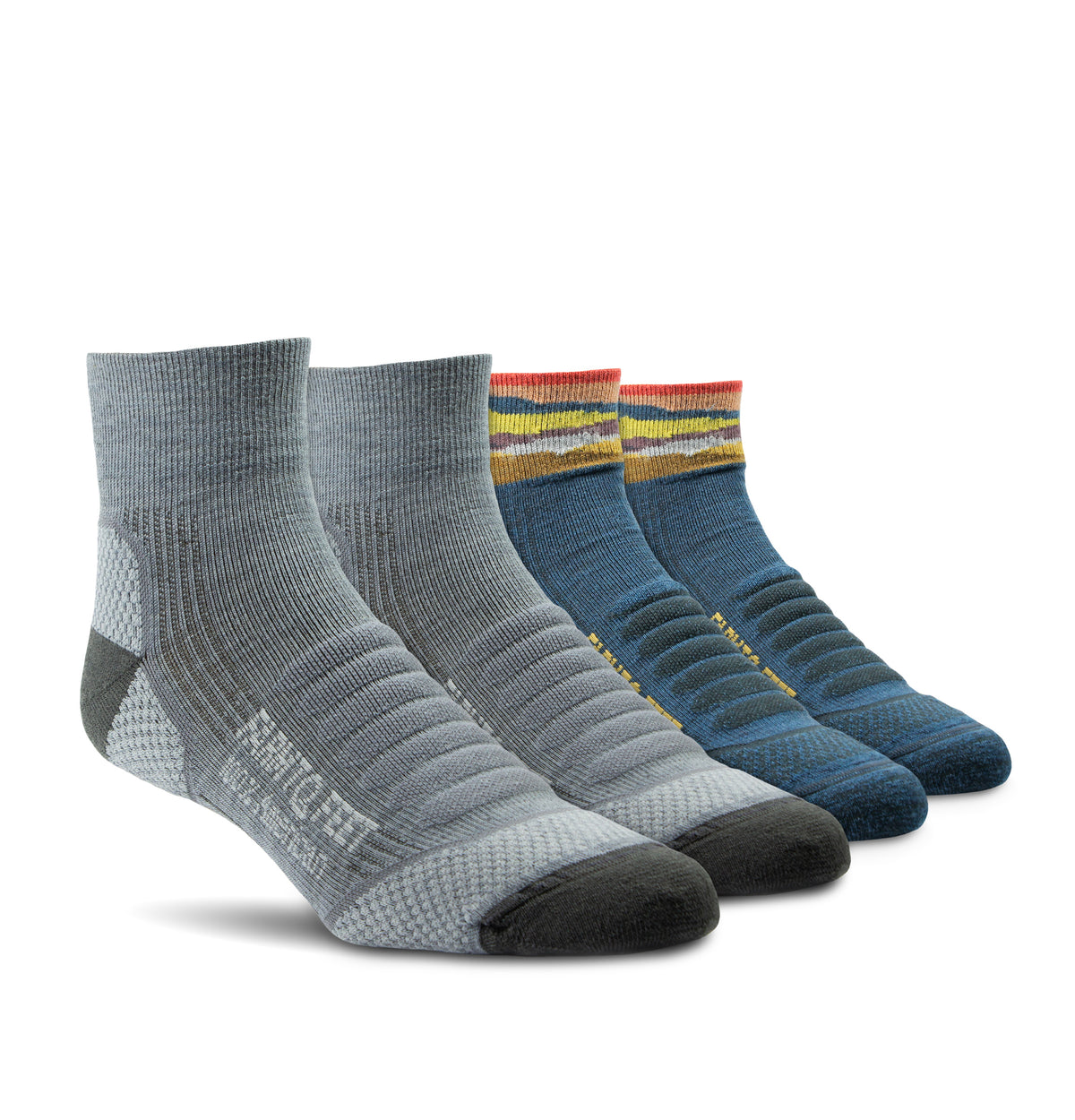 Embrace the spirit of the Appalachian Trail with our Appalachian Adventurer Bundle. This curated 4-pair set combines the rugged durability of our Damascus socks with the awe-inspiring design of the Max Patch—giving you the best of both worlds. Sourced entirely from U.S. ranchers, both styles feature a 19.5-micron merino wool blend that naturally regulates temperature and resists odor.
The Damascus, inspired by the scenic Virginia trails, offers a quarter-crew cut and technology-packed features like multi-channel ventilation and targeted cushioning—ideal for hikers in low-profile boots or trail runners. The Max Patch, capturing the 360-degree views of its namesake near Asheville, NC, enhances your hiking experience with an infinite loop of mountain tops around the ankle and a lower height for ankle-high views. Step into this bundle for superior comfort, durability, and an all-American hiking adventure.
Recommended Care
Wash Me Less
To maintain the durability of your Farm To Feet™ socks and reduce energy use, machine wash in cold water and line dry or tumble dry with no heat.
Satisfaction Guarantee
If you are not completely satisfied with the durability or performance of your Farm To Feet™ socks, then please return them and request either:
1. A replacement pair
— or —
2. A refund with proof of purchase from an authorized retailer
All returned socks are recycled.
To return your socks, please fill out this form.