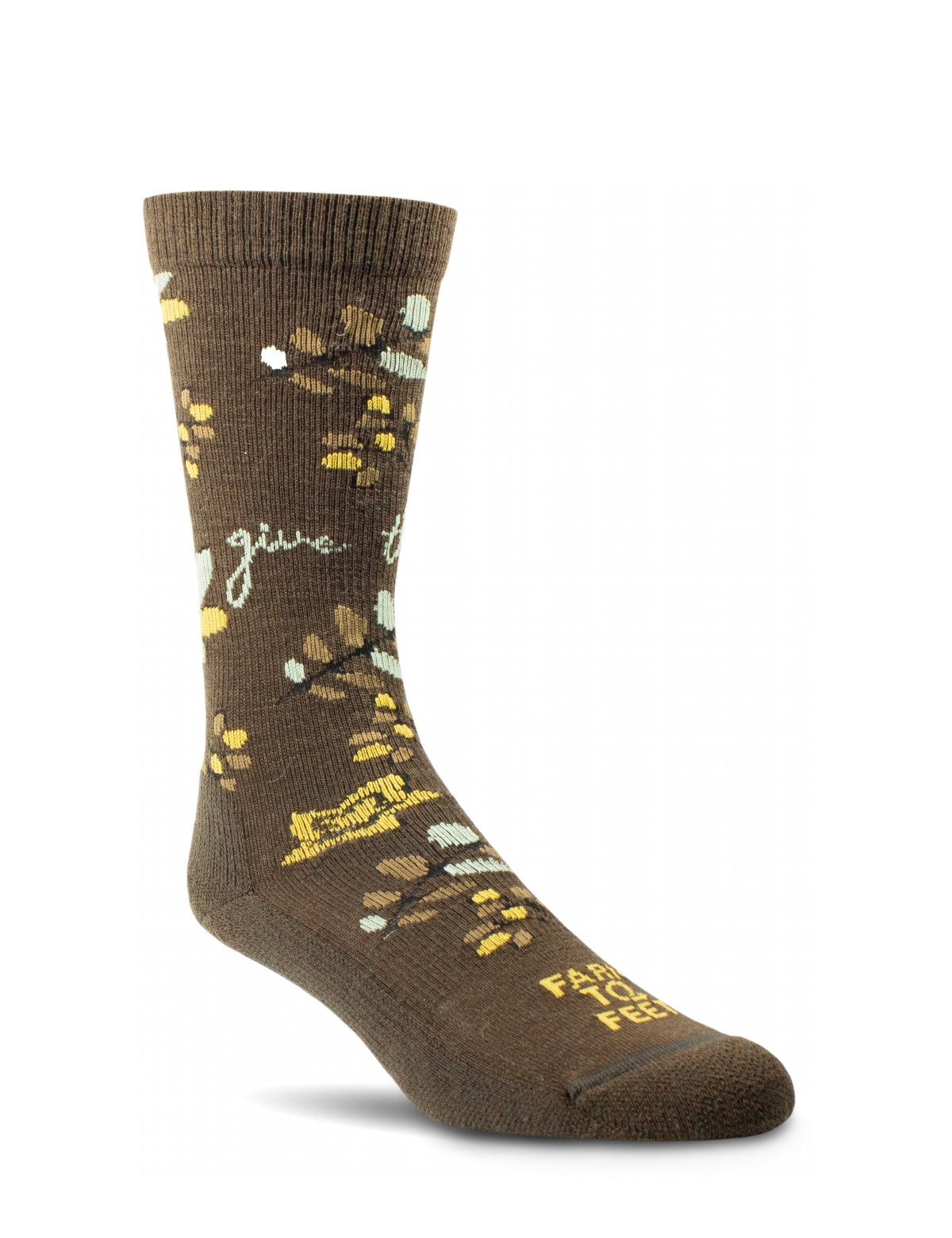 Named for the often-underrated, outdoor friendly Montana metropolis, the crew-height Billings features "give thanks" around the calf, made possible by our hidden nylon plaiting construction and 100% US-grown merino wool. With natural antimicrobial properties and an amazing ability to regulate skin temperature, the Billings' lightweight knit and low-profile cushioning provide year-round comfort as well as long-wearing durability.
Please note that this product is not available for general discounts.
Recommended Care
Wash Me Less
To maintain the durability of your Farm To Feet™ socks and reduce energy use, machine wash in cold water and line dry or tumble dry with no heat.
Satisfaction Guarantee
If you are not completely satisfied with the durability or performance of your Farm To Feet™ socks, then please return them and request either:
1. A replacement pair
— or —
2. A refund with proof of purchase from an authorized retailer
All returned socks are recycled.
To return your socks, please fill out this form.