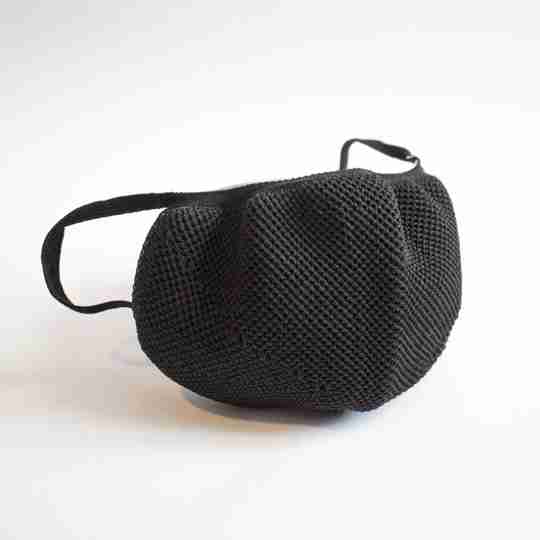 Sculpted Reusable Face Mask
Featuring material made with copper, created by Cupron®
Non-medical, sculpted, multi-layer face masks are made to size. Masks are reusable and we recommend washing frequently. These masks are ergonomically engineered, and the sculpted form allows for air flow while multiple layers of material offer additional protection.
These masks feature material made with copper, created by Cupron®.
Cupron's® powerful, EPA registered copper-based technology provides antimicrobial and anti-odor properties to protect the mask. It's embedded in the fiber and won't wash or rub off like other treatments.
$20 Each
Reusable Face Masks
3-Pack Non-Medical
Non-medical, double-layer face mask that is knit to size using cotton and stretch yarns. Masks are reusable and we recommend washing frequently.

Each purchase helps fund our ability to donate masks to healthcare workers and other essential services, while also supporting living wages and US manufacturing.
Filter inserts are now included to meet the World Health Organization's guidelines that non-medical face masks should use a minimum of 3-layer-protection.
The filter insert is made of 100% polyester and measures 7 x 3.5 inches. It can be inserted between the knit layers of the mask as is or cut to size if preferred. When cutting your filter, ensure it fully covers your mouth and nose.
$20 per 3-Pack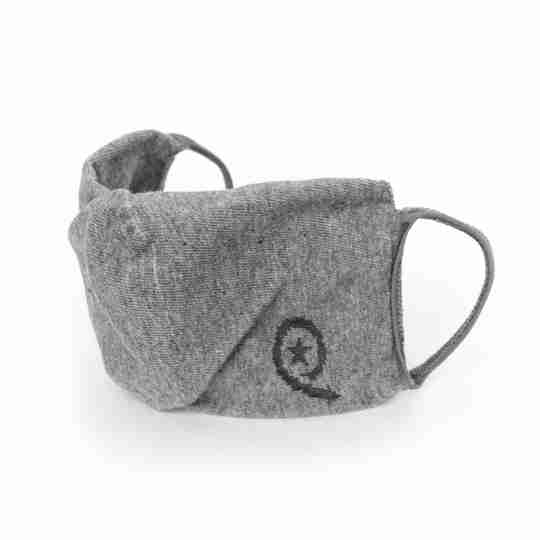 Farm to Feet is offering two styles of masks: the Sculpted Reusable Face Mask or the 3-Pack of cotton masks with filter inserts.
Getting One = Giving One
For every mask purchased we'll donate one to essential businesses and those in need.
If you are in need of face mask donations or know someone who is, please fill out this form and we'll be in touch!
Please Note:
Our face masks are not a replacement for medical grade Personal Protective Equipment. Farm to Feet makes no claims, representations, or warranties that our face masks will prevent infection or transmission of any virus or disease. For more information regarding the use of face masks, or other recommended measures on how to protect yourself and others, refer to guidance from the Centers for Disease Control and Prevention (CDC) or consult with your health care provider or other medical professional.
Face Masks should be routinely washed depending on the frequency of use. For more information on how to safely wear and take off your face mask visit: https://www.cdc.gov/coronavirus/2019-ncov/downloads/cloth-face-covering.pdf
For more information on the WHO's guidelines for when and how to use face masks visit: https://www.who.int/emergencies/diseases/novel-coronavirus-2019/advice-for-public/when-and-how-to-use-masks